The Home-selling Experience
From your first conversation with us to the moment the proceeds from the sale of your home are in your hands, we take care of every aspect of the process. We are at your service as professionals and specialists on every scale, across marketing and advertising, technology and storytelling, presentation and documentation.
We know how, when, and where to best capture and convert buyer attention toward your home. Combining the latest technology and marketing strategies, we personalize the experience for you and your property.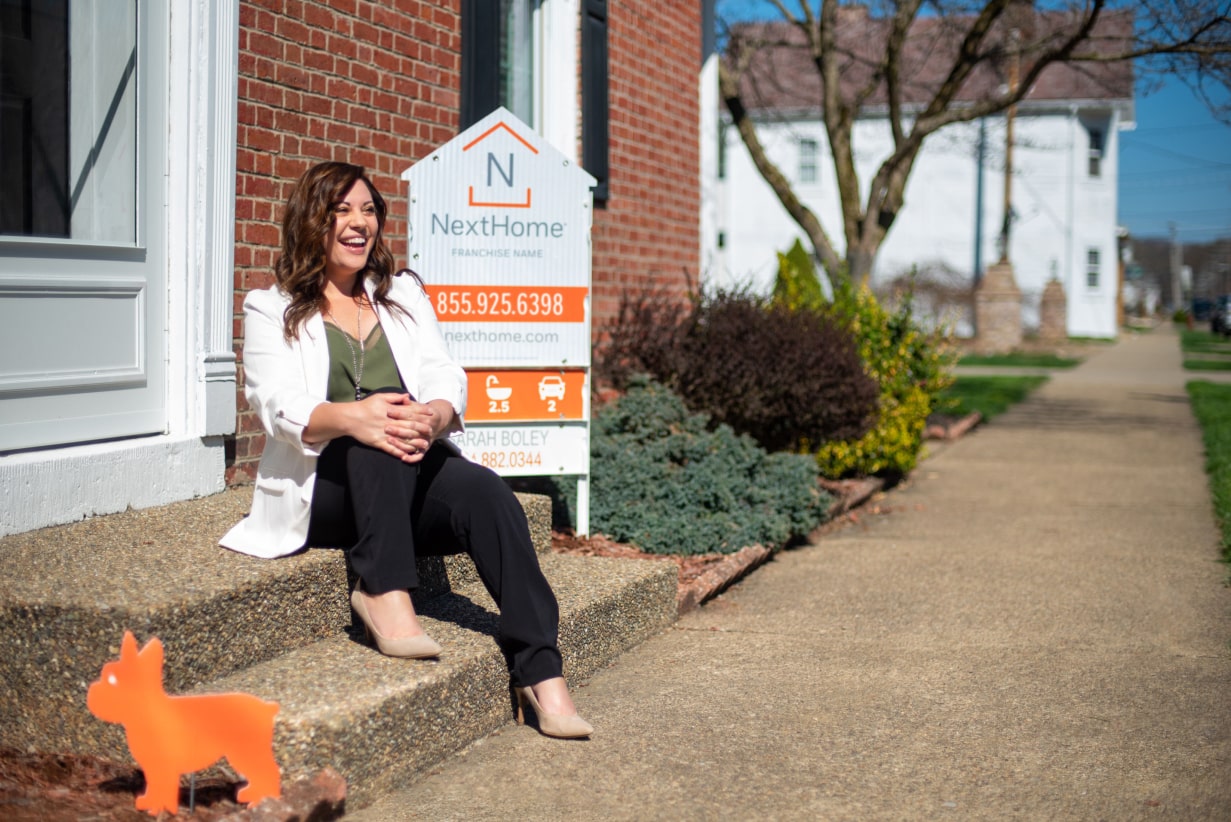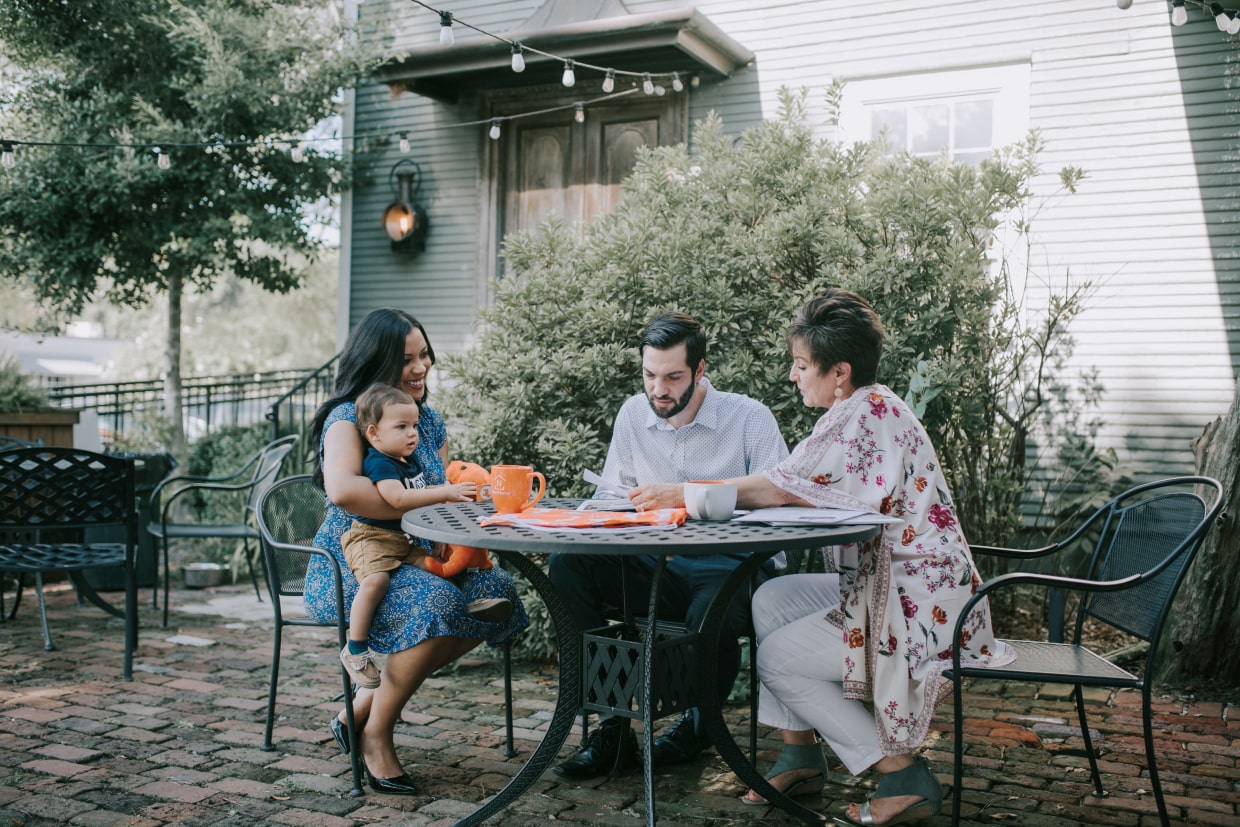 Selling Your Home, the NextHome Way
Testimonials
" We have used Heidi to buy, sell, and rent homes for us. Her knowledge and calm guidance has been much appreciated throughout some challenging transactions. She is a realtor whose input you can trust. We highly recommend her! "
- Dick & Florence McCarty
" Heidi is a true and dedicated professional. "
- Robert R. O'Neill (Office Mgr./ Landlord)
" Heidi Rutz was great, she is a kind and considerate person. I highly recommend her for your Real Estate needs, she handled our situation with complete accuracy and kept me informed the whole time. "
- Doris Edwards (Retired)
" Great Realtor. Heidi is knowledgeable and friendly. She communicated our position and information well to the buyer and when things got a bit tense duringd negotiations shes remained level headed. Always kept us well informed and took care of everything. "
- Maggie Passwaters
" Heidi done a great job showing us the house on many occasions, was there for us always. She also suggested things that saved us money. I give her five stars and recommend her to anyone "
- Opal waltz
" Heidi worked very hard and diligently selling our home. We appreciated her honesty and definitely used most of her ideas. I cannot thank her enough. "
- Joseph Hintz
" Heidi was a great partner for me and my wife trying to find our first home together, she is knowledgeable, understanding and calm. During the home search and eventual home purchase Heidi was our rock, having answers, or getting them, and helped shepard us into our amazing new home! "
- Robbie Holmes
" Heidi was so helpful in finding my home! She answered all of my questions clearly, was mindful of my budget, and very knowledgeable of the area. I will definitely be using Heidi again whenever I need a realtor. "
- Quinn Blankenship (Engineer )
" Heidi was very helpful. Negotiations can be stressful but Heidi remained calm and helped us get the price we wanted. Very happy to give 5 stars. "
- Jesse Passwaters
" Heidi worked hard to help me find my dream home. Heidi helped me through the whole homebuying process. If I had questions, Heidi took the time to talk me through everything. I know this process couldn't have gone any better. I highly recommend Heidi and am so thankful for her help! "
- Amber Ring (Teacher)
" Great Job! "
- Joe Silek
" Heidi Rutz is professional, through, hard working and gets the job done!! She is great to work with and I'd recommend her any day of the week and twice on Sunday. If you want to sell or buy Real Estate, Heidi is the one to call! One word sums it up….Awesome!!! "
- Bruce Monismith
" Heidi was an absolute pleasure to work with. She was always quick to respond, thorough in her explanations, and she truly had our best interests at heart. She made the entire process seamless and stress-free. We are so grateful for her hard work and dedication. She was on top of every detail and kept us informed along the way. We will definitely be asking Heidi to help in future home sales. "
- Kelly Alcorn
" Heidi was amazing, I don't think I would have the home I do now if it wasn't for her. She showed me tons of houses until I found the one I was looking for and always kept me updated through the whole process. She is truly great at what she does! "
- Brandon Dodson (Work at capital building supply)
" Heidi did a great job of listening to my needs for the type of property I wanted, and went above and beyond to make sure I found the house of my dreams. She is diligent, responsive, professional and easy to work with. She fought hard for me during the negotiation process to get me the best deal possible. I would highly recommend her to anyone looking for a real estate agent. "
- Seth Murray (Architect)
" Heidi did a really outstanding job in every respect, performing an accurate market analysis, correctly pricing the property, marketing the property, and then negotiating with the buyer's agent. Willing to go the extra mile, Heidi makes the process as seamless and efficient as possible. I would highly recommend Heidi to anyone who is considering selling their home. "
- Richard Haga
" Heidi sold a home and helped me purchase a home and she helped every step of the way. I would highly recommend her! "
- Amy Edwards
" Heidi did a fantastic job selling our house. Took care of everything from start to finish, making it a hassle and worry free process. I would definitely use again for all my real estate needs! "
- Everett Alcorn
" Heidi has always been very helpful when needed. It was a struggle with the situation we were in with 2 contingencies however she was able to pull us through and we are excited to move into our new home this weekend! Highly recommend her! "
- Crystal Burcham (Pharmacy Operarions Manager)
" Heidi was great, I would recommend her to anyone selling a home. The marketing of the home was fantastic, we had showing often, and always got feed back promptly. Her knowledge and advice was great. A few problems during inspection and she was right on top of the situation and kept the sale going. Again, I highly recommend Heidi for your real estate needs. "
- David Cooper (retired)
" Heidi Rutz did an outstanding job of selling our home in record time! She provided research that helped us list our home at the right price, which brought in offers right away! Selling a home can be stressful, but Heidi made it a smooth and easy experience, and I cannot thank her enough! Her integrity, genuine care for her clients makes her THE BEST CHOICE for anyone looking for a real estate agent! Thanks again, Heidi for helping us sell our home! "
- Norma Jean Shaw (Newspaper Editor)
Previous
Next